This month I want to show you an inspiring style combination rooted in a classic look infused with a bit of drama.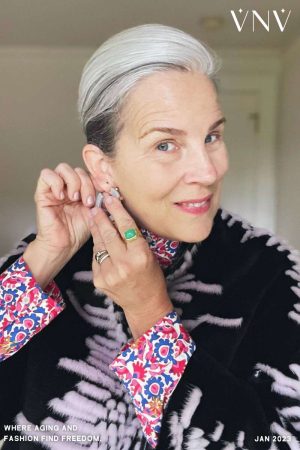 Getting dressed these days just seems more complicated than it used to be. Whether it's lack of inhibition or that we happily embraced experimentation when we were young, once we get north of 40 we often go from "I am going to a party tonight, I want to feel fun, current and cool" to "I need to figure out what to wear to this party tonight because none of my pants fit." The result? We end up feeling mediocre the whole evening.
I say, no more mediocre this year!